So one of the issues that I always have with base housing is the huge expanse of white walls. Yes, I am allowed to paint at this base (and trust me, I will be) but the paint options aren't that great and range from an array of beige. After looking at sale after sale of wall art options, I decided I simply wasn't rich (who would have guessed) and I needed to come up with another solution.
While visiting my dad over the summer I came across some old maps that he was going to throw out. With my husband being deployed I thought, "OMG, how cool would it be to be able to show my biggest where his daddy is?! And where all his grandparents live. OMG!" Yes--- I really do think like that. haha! Anyway, I took the map home with the intent of creating some wall art.
What I used for this project:
Old map of the world
2 pieces of foam board
Mod Podge
Duct Tape
Command Strips or Hammer and Nails
First lay the foam board out side by side. I put duct tape on the seam to connect them. It will depend how large of a map that you have on whether you need more or less foam board. For my map- I needed 2.
Here we are getting all our supplies ready. You can see that I always have little helpers around. :)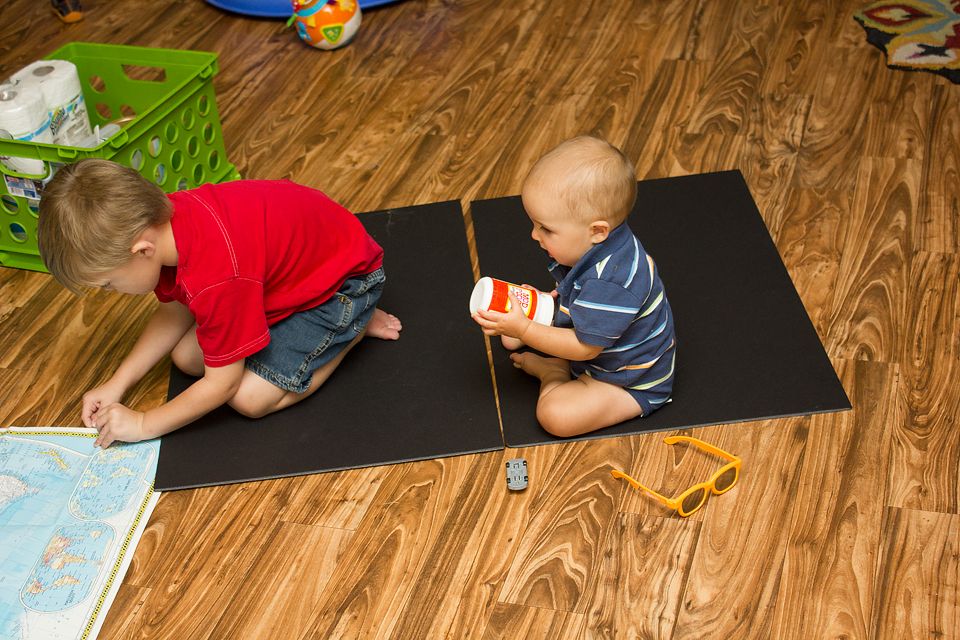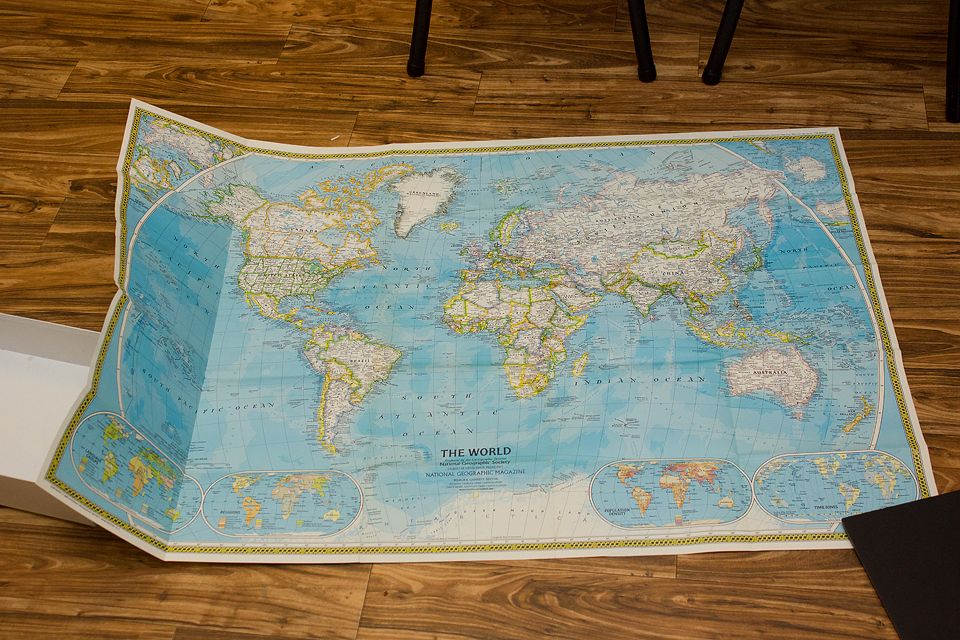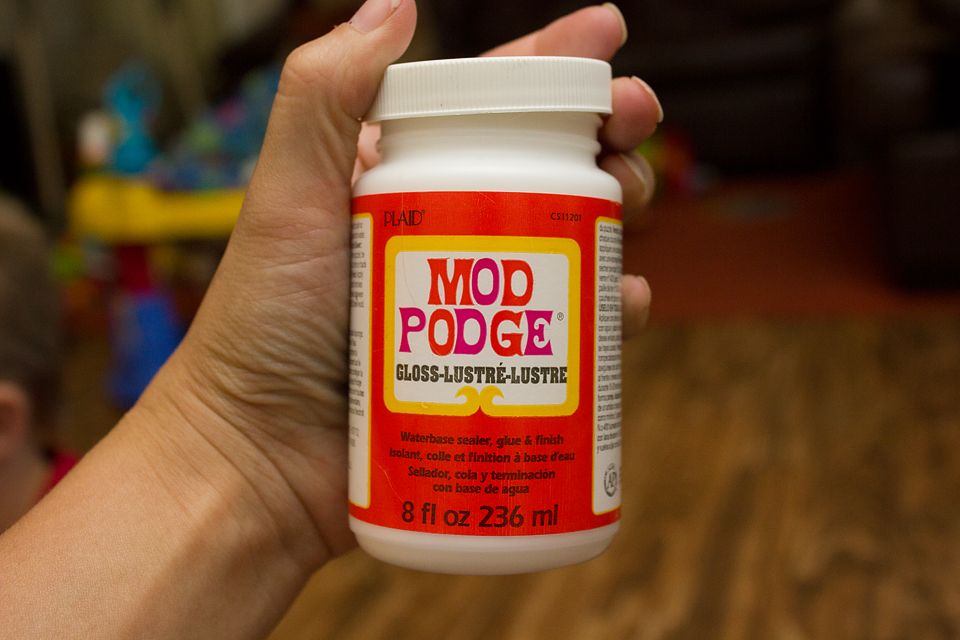 I used a foam brush to apply a generous amount of Mod Podge to the foam board. Start in the corner and work your way out. I covered one side, applied the map, and then did the other. That way the paste wouldn't dry before I got the map down.
Carefully apply the map moving it slowly to get out any creases that may form as the paper adheres to the board.
Once you have applied the map to the board. Let it sit for at least 30 min. so the paste can completely dry.
You can then either attach command strips for hanging or use nails and a hammer to hang it on the wall. I chose to hang mine using a nail in each corner.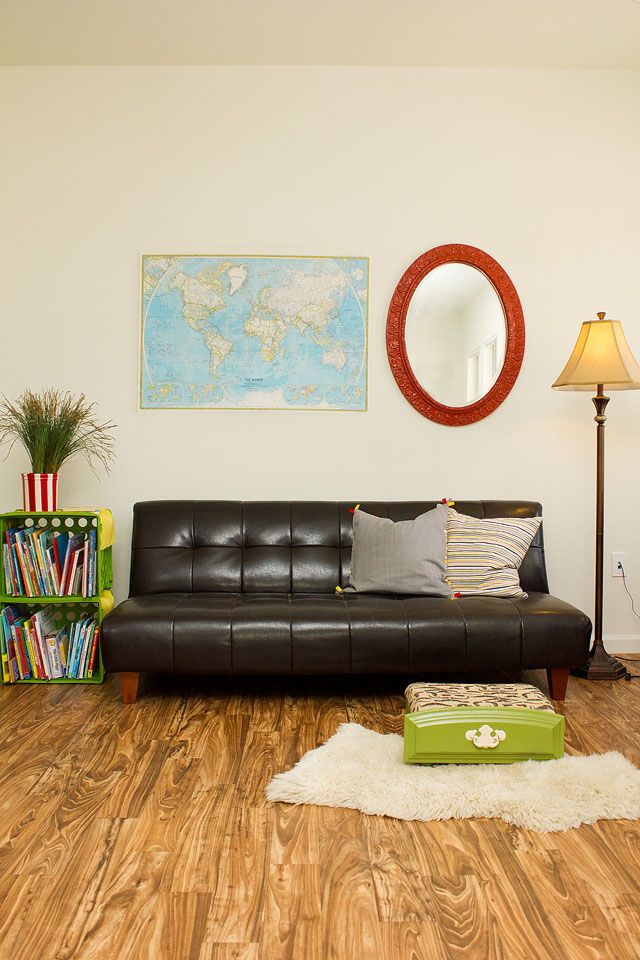 Pretty simple, don't you think?! I just love it! This is our front den... which I like to call "the boys' playroom." Of course they never actually play in it- but maybe one day they will. :)
So my next art piece was made by my little sister and I when I was out of town visiting family. I unfortunately didn't get any pictures of us making it but it is pretty simple.
What I used for this project:
Canvas panels (11 pcs)
Acrylic paints
Foam brushes
Command Strips
Blow dryer
I found some 9x12 canvas panels on Craig's List for $14. It came in a package of 11. My first goal was to figure out how they would fit together to look like one big canvas. We laid it out leaving no space between each canvas.. and began making pretty careless designs.
After we had filled in all the white from the canvas and let it dry. I added blobs of paint one at a time, tilted the canvas and used a blow dryer to get a run effect. I wanted it somewhat messy and careless since we are far from artists!
Once I got it home, I hung each canvas about an inch apart using command strips. Donzo!
I think it turned out pretty well for a cheaper alternative. What do you think?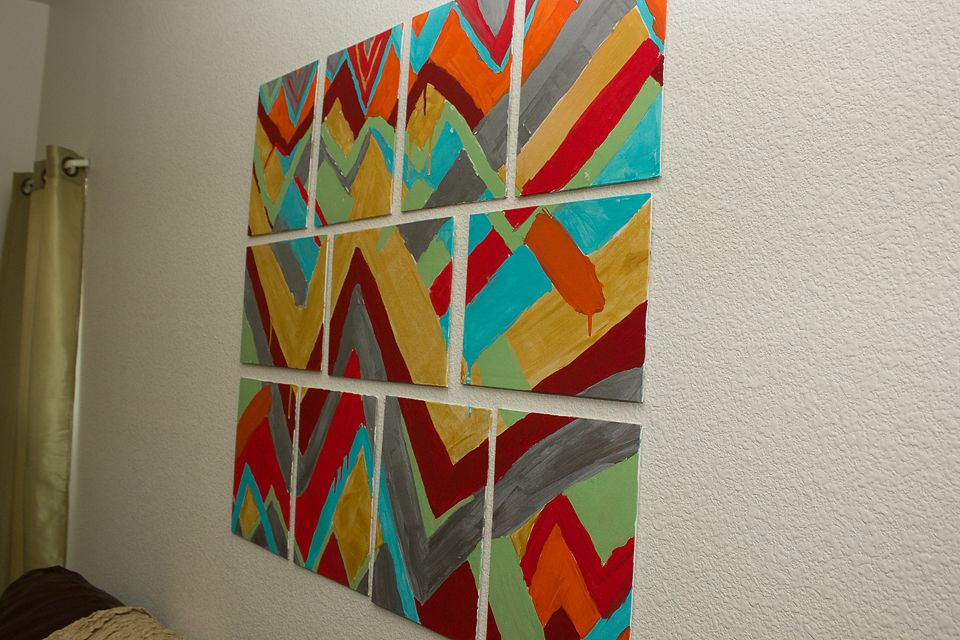 Here it is again with a better view of it in the room. Once again- mess central and a little photo bomber!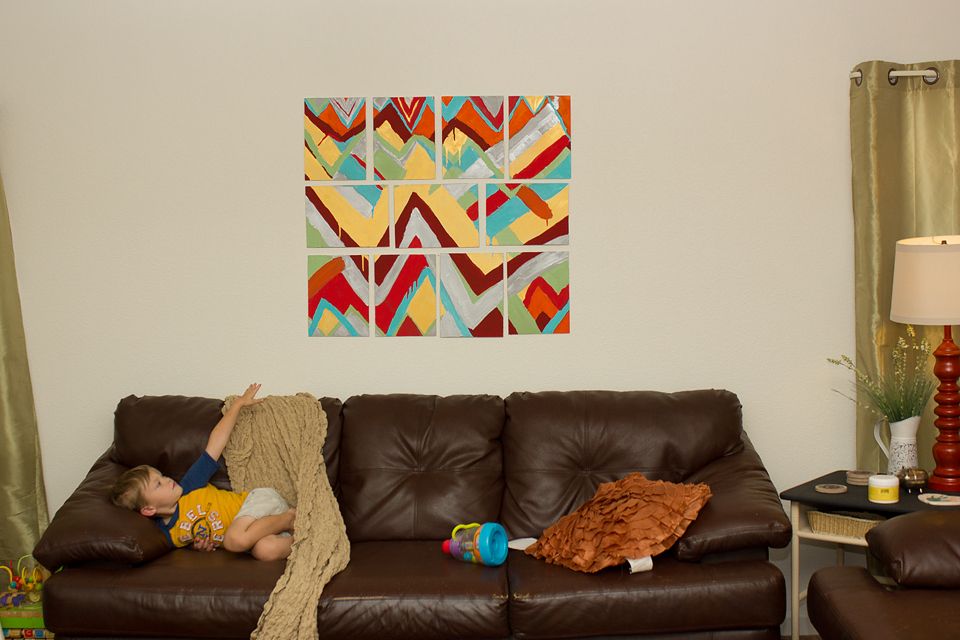 Tip Tuesday!
Create multi-purpose storage solutions
As a mom of two spoiled boys-- we have toys and lots of them! My main goal is to make it look like we don't though. In the boys' playroom we keep car tracks in the drawer footstool and books in the side table!
I created a cheap and fun side table using two plastic storage bins from Wal Mart. They were roughly $3 each and are made to stack! I used some left over fabric from our
bar stool redo
to cover the top to give it more of a tabletop illusion. So easy, cheap, and pretty cute!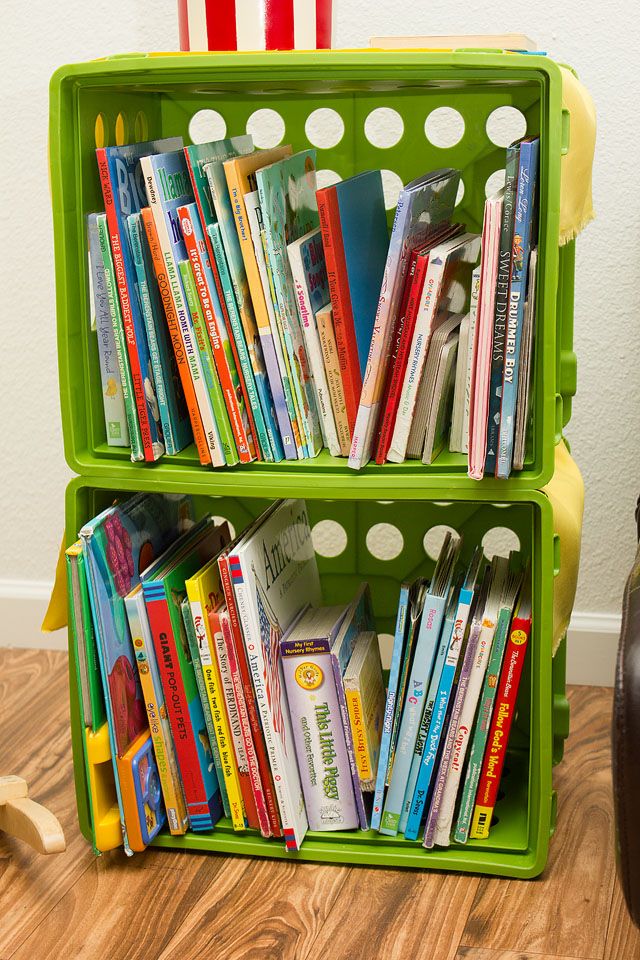 Stay tuned tomorrow for a tutorial on how I made the drawer storage-footstool seen in the boys' playroom!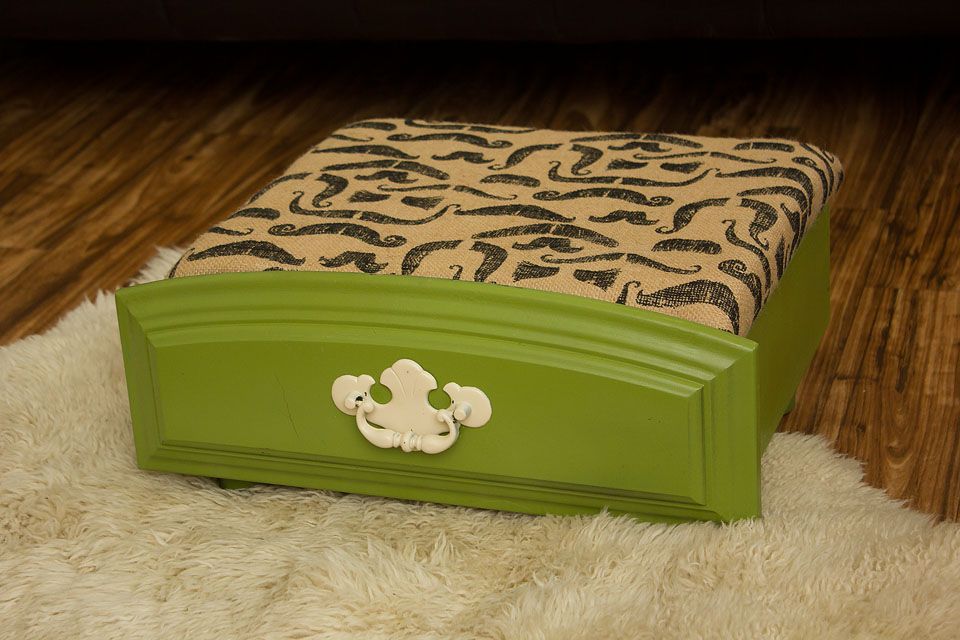 As always, I would love to hear your thoughts on today's post as well as see any projects you may be working on. If you end up using any of these ideas-- I would especially LOVE to see how they turn out!
Jordan